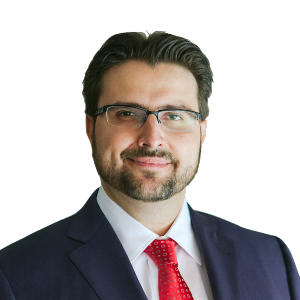 Aristotelis Filippidis, MD, PhD
Neurosurgery Resident
Beth Israel Deaconess Medical/Boston Medical Center/Boston Children's Hospital
Visiting Scientist in Engineering
Brown University
Dr. Filippidis joined BrainGate in 2019. His research focuses on sensory and motor cortex integration and brain mapping. His goal is to provide efficient sensory feedback for Brain-Machine-Interfaces and understand the effect on performance.
He is currently a neurosurgical resident at the joint Beth Israel Deaconess Medical, Boston Medical Center, Boston Children's, hospital program affiliated with Harvard Medical School and Boston University.
He received his MD in Greece from Aristotle University of Thessaloniki and his PhD in the Physiology of cortical subarachnoid space from University of Thessaly, Greece. He completed an International Neurosurgical Fellowship at the Barrow Neurological Institute in Phoenix, AZ. He was a postdoctoral fellow at the Dept of Physiology (Dr. Matalon's lab) in University of Birmingham in Alabama, where he developed neural network based ethograms for monitoring animal behavior. Then he moved to Virginia Commonwealth University in Richmond (Dr. Marmarou's lab) to study aquaporin expression after traumatic brain injury and methods for monitoring water movement in cerebral cortex with ion selective electrodes. In 2012 he became a fellow in neurosurgery at Boston Medical Center, Boston University till 2016 when he finally joined the neurosurgical residency program as the inaugural resident.